Cosmetic Dentistry – Fort Worth, TX
Making Your Dream Smile
A Reality
When you look in the mirror at your smile, does your mood dampen because of dental discoloration and damaged teeth? These are common cosmetic flaws that many people just accept that they'll have to live with. Instead of watching your self-esteem and confidence decline due to being embarrassed when you grin, you can visit your cosmetic dentist in Fort Worth, Dr. Brad McConnell. Our team is passionate about providing custom-tailored options for cosmetic dentistry in Fort Worth, TX that make a big difference in how comfortable you feel showing off your smile.
Why Choose Harris Parkway Dental Care for Cosmetic Dentistry?
Custom-Tailored
Cosmetic Treatments
Experienced & Friendly
Dental Team
Several Hassle-Free
Payment Options
Porcelain Veneers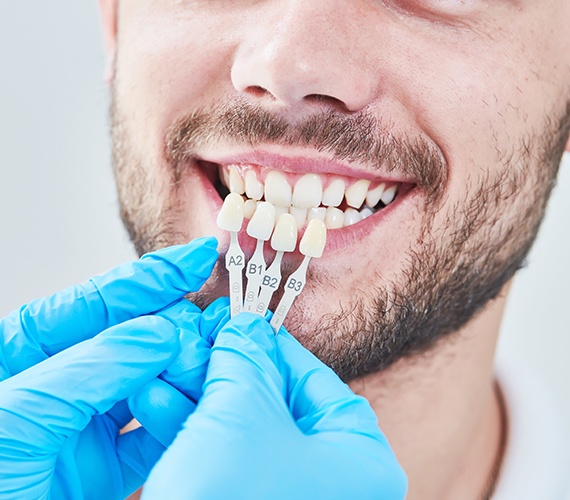 If you have a multitude of cosmetic flaws that you're wanting to have fixed, porcelain veneers are a great one-stop-shop treatment. They're thin, durable shells that are placed over the visible surface of your teeth to conceal a range of imperfections, including discoloration, damage, and even slight misalignment. Once cemented to your prepared teeth, your smile will appear complete, even, and bright due to the fact that they're customized from color-matched dental porcelain that is virtually indistinguishable from your surrounding natural teeth.
Metal-Free Dental Restorations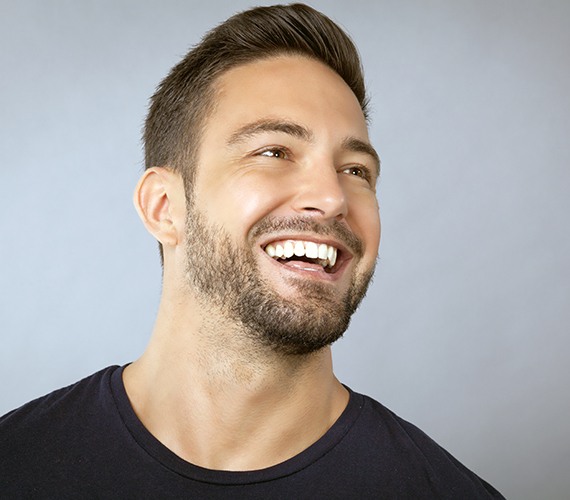 In the past, needing to have a damaged or decayed tooth treated meant having a bulky and noticeable metal restoration in your mouth. Fortunately, today, we utilize the latest dental techniques to provide you with lasting protection all while enhancing the aesthetic appearance of your grin. These crowns and restorations are made from materials like porcelain and composite resin that are gentler on the gums and teeth, eliminating uncomfortable side effects like dental sensitivity and tooth discoloration.
Cosmetic Dental Bonding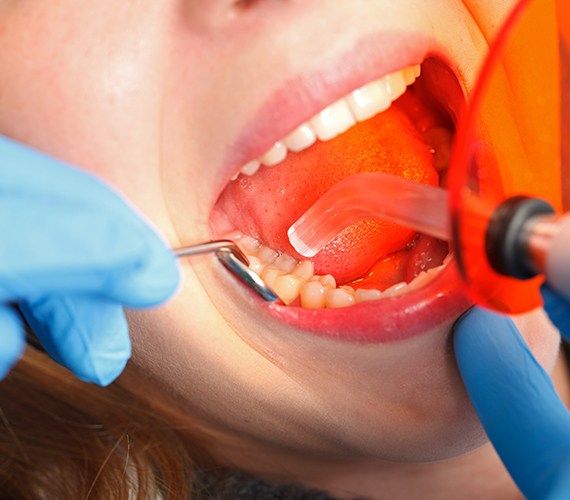 Each year, countless people chip and break teeth, causing their smile to look different, even if the damage is minimal. Instead of needing to invest in a more costly cosmetic treatment to fix it, we offer affordable dental bonding. Using color-matched composite resin, we'll sculpt the missing portion of your tooth and fuse it with your natural enamel. This rebuilds your completed smile so you can continue showing it off without feeling self-conscious about small chips and cracks.
Teeth Whitening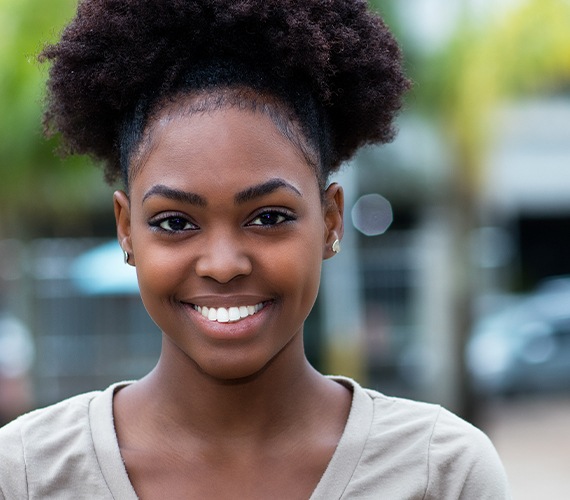 If you're busy and always on-the-go or want trustworthy teeth whitening that will provide you with the results you've been hoping for, we offer at-home and in-office treatment. Using high-quality and concentrated ingredients, we're able to provide you with radiant results in as little as two weeks with our take-home kit, and an hour with our in-office treatment. Instead of wasting money on over-the-counter products that get your hopes up, only to not deliver, invest in a clinically-proven teeth whitening treatment from your cosmetic professional in Fort Worth.
Gum Recontouring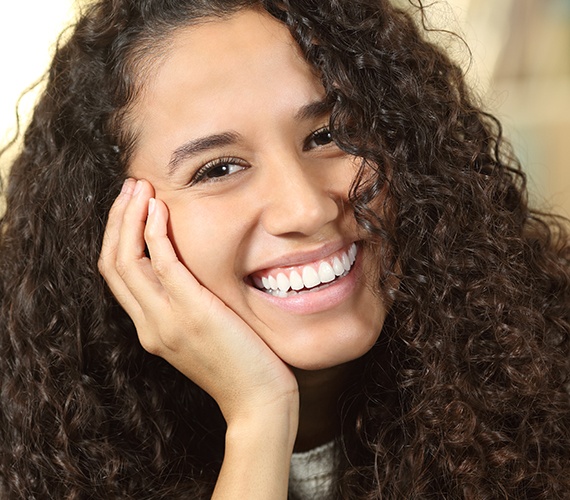 Are you self-conscious about your smile because it mostly looks like all you're showing off are your gums? Having a gummy grin isn't a great confidence-booster. Fortunately, Dr. McConnell offers gum recontouring, a straight-forward procedure where he re-sculpts your gumline and removes excess tissue to reveal more of your teeth. The result is a beautifully proportionate smile that looks great! To learn more, schedule a consultation today!