Veneers – Fort Worth, TX
Make Your Smile Flawless with Veneers
If you have several smile flaws, you might not know how to treat them. After all, perhaps you don't have an idea of where you'd start. In truth, though, you could fix these dental issues all at once: just get veneers from Fort Worth! With help from Harris Parkway Dental Care, these prosthetics can beautify your teeth in just two visits. To learn more about the treatment process, keep reading or call our office to book a consultation .
What are Dental Veneers?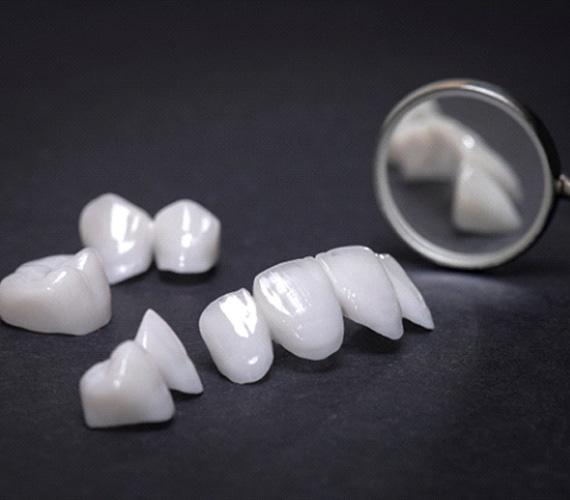 Put simply, dental veneers are thin shells that cover the front surfaces of teeth. Dentists use them to hide a patient's dental imperfections, including stains, chips, cracks, and fractures. In some cases, they can even close gaps and make teeth seem straighter without the use of braces.
To ensure veneers match a patient's tooth enamel, they're made from things like ceramic or porcelain. That way, dentists can customize them to blend seamlessly with surrounding teeth. Plus, the materials in veneers make them durable and stain-resistant enough to last a while.
Given such features, it's not surprising that this treatment is popular among patients.
The Process of Getting Veneers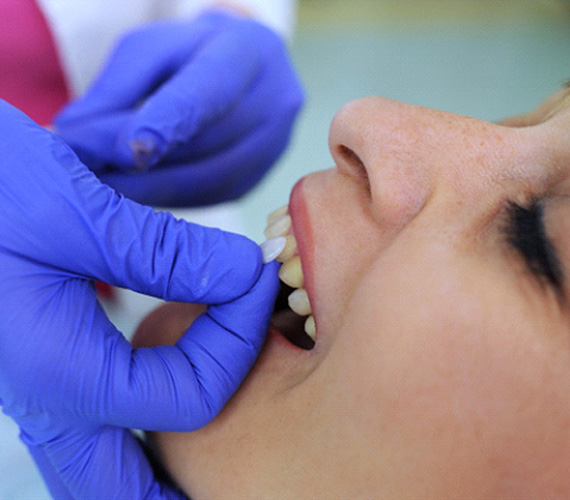 As mentioned before, veneer treatment takes (at least) two appointments. The first is a consultation that doubles as a preparatory visit. The second, meanwhile, is one where our dentists place the prosthetics on your teeth.
For the consultation, you and our team will discuss your treatment goals, the flaws you'd like to address, etc. We'll then prepare your teeth for veneers by cleaning them, removing some of their enamel, and taking a dental impression. While a dental lab uses the impression to make your final prosthetics, you'll need to wear temporary ones.
You'll return for the second visit — the final placement — when the permanent veneers are ready. At that time, Dr. McConnell or Dr. Vasquez will fit the artificial layers onto your teeth. From there, they'll make some last-minute adjustments to ensure the veneers' long-term success.
The Benefits of Veneers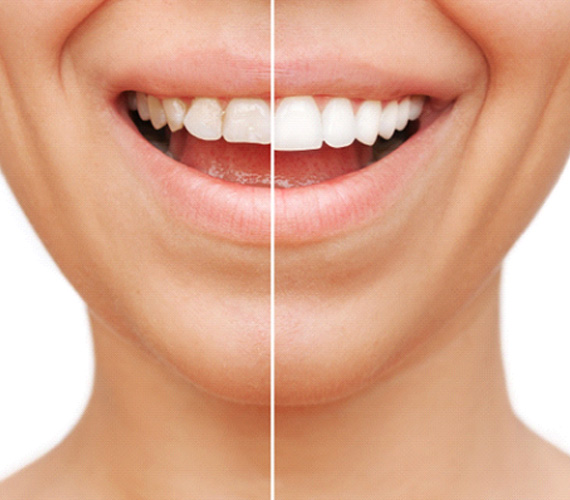 You'll experience various perks from a veneer treatment. They include things like:
Durable Protection: Ceramic and porcelain are both stain-resistant, meaning veneers would protect your teeth from further harm. As such, they're ideal as a long-term whitening solution.
Personalized Results: Since veneers are customized, they improve the color, size, shape, and proportion of your teeth.
Natural Looks: Veneers have a very natural appearance. In fact, most people won't know you have them unless you say so.
Long Treatment Lifespan: Veneers generally tend to last roughly 15 years. With proper care, however, you can expect them to have a lifespan of 30 years or more!
Understanding the Cost of Veneers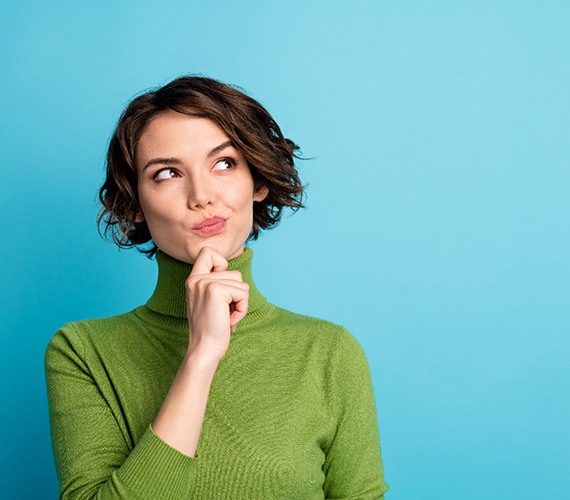 Are you ready to enhance your pearly whites to create your dream smile? While you can be sure to enjoy numerous benefits to your oral and overall health with veneers, understanding the cost of your treatment is also important. Not only do you want to avoid any surprises when it's time to pay the bill, but there are also other cosmetic options to consider with varying price points. At Harris Parkway Dental Care, we'd be more than happy to walk you through the procedures we offer and provide a more exact estimate of the overall prices. Keep reading to learn more about the cost of veneers in Fort Worth.
Cost VS Cosmetic Dentistry: What's Best For Me?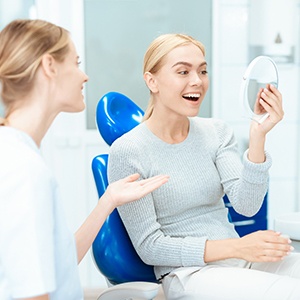 The most common aspects that patients want to change are the color, size, and/or shape of their teeth. While veneers provide the most comprehensive solution for enhancing your smile, we also offer other cosmetic treatments that can improve your pearly whites in specific ways. With the right procedure, you can upgrade your grin while staying within your budget. Here's what to expect when comparing the cost of veneers to our other services:
Invisalign – Although veneers are sometimes called "instant orthodontics" due to being able to correct mildly gapped or crooked teeth, more extensive alignment issues should be addressed with Invisalign. Though this option may cost more time and money than veneers, it can help you achieve a straighter smile that can last a lifetime as long as you wear your retainers.
Teeth whitening – Professional teeth whitening is both quick and cost-effective, providing much higher-quality results compared to store-bought products. That said, it does not alter the size, shape, or spacing of your teeth like veneers. Additionally, the results may last a couple of years with proper care, whereas veneers can offer whitening treatment that can go as far as 15 years or more.
Dental bonding – If you have one or multiple minor imperfections in your smile, such as chips, cracks, stains, or gaps, we can correct it with tooth-colored composite resin. While dental bonding can treat many of the same issues as veneers, you'll typically need touch-ups every few years, which can cost more in the long run.
Veneers – It's no secret that this cosmetic dental option has a higher upfront cost, but the results are all-inclusive. You can easily enhance your teeth in just two appointments a couple of weeks apart, and you'll be able to show off your dream smile for many years to come.
How to Make Veneers Affordable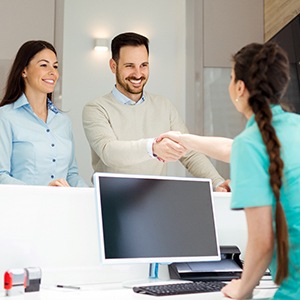 Most cosmetic dental services won't be covered by dental insurance, as they aren't considered "essential" medical care. However, this doesn't mean you'll have to break the bank or empty your wallet to afford the treatment you deserve. During your initial consultation, our team will assess your oral health and provide a personalized estimate of the overall cost of your procedure. Our knowledgeable team will also be happy to walk you through your alternative financing options, such as CareCredit and Compassionate Finance. These third-party financiers can help break up the cost into smaller monthly payments that come with little to no interest, meaning you can expect a stress-free experience investing in your dream smile!
Veneers FAQs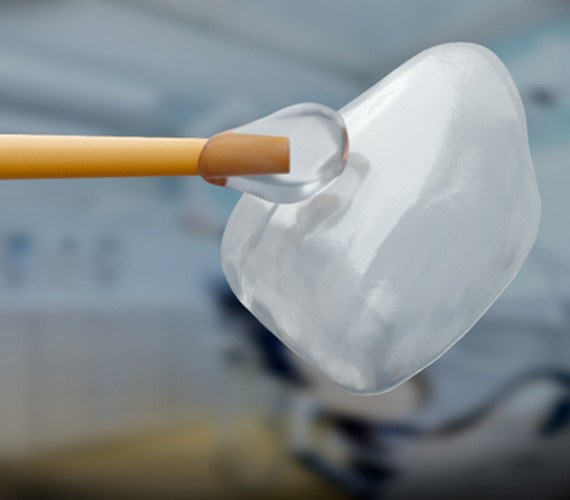 Maybe you'd now like veneers for your teeth. If so, you're thinking wisely – these shells could revamp your looks and make your grin gorgeous! However, you should learn the basics about them first. Doing so will ensure your treatment goes as you want. Luckily, we at Harris Parkway Dental Care can help: listed below are some oft-asked veneer questions and their respective answers. By reading them, you'll know what to expect from our shells. If you need further details, though, please call our office!
What Happens to the Teeth Under Veneers?
Rest assured: the teeth under veneers aren't damaged by treatment. Various measures ensure the placement process won't harm your smile.
For one thing, the "prep work" for veneers is pretty minor. It only removes a bit of your enamel, leaving your overall tooth structure intact. As such, the veneered area won't be at greater risk of cavities. (Removed enamel won't grow back, though, so you'll always need veneers in the future.)
Furthermore, the placement itself is simple and smooth. The bonding material used to attach the shells is completely safe. You won't even need to be numbed for this step.
Of course, you'll still need to care for the veneered teeth. You must brush and floss regularly, see your dentist often, etc. These practices will stop decay from occurring under the veneers.
Will I Still Be Able to Drink Coffee with Veneers?
Fortunately, having veneers doesn't mean you have to give up coffee. You can have the shells and still drink your morning cup of java.
You see, veneers are made of stain-resistant porcelain. This material isn't porous, so particles from dark-colored foods and drinks can't "slip in" as easily. That means you can drink your coffee without worries; a cup or two won't threaten your veneers' looks.
All that said, do note that veneers aren't stain-proof. Excessive coffee consumption could still have a negative impact. Therefore, only drink dark-colored products in moderation. This habit will help your veneers last as long as possible.
How Long Do Veneers Last?
According to the American Dental Association, the average veneer lasts at least ten years. Their lifespan can be extended, though, with proper maintenance.
Current science backs this conclusion. Among 304 veneers, Australian researchers found that 93% lasted 10 to 11 years. Meanwhile, 91% worked for 12-13 years, and 73% endured for 15-16 years. Austrian scholars reported similar findings, noting that 83% of their 318 veneers lasted 20 years.
To help veneers last long, you need to keep them undamaged. They often fail due to fractures, chips, and cracks. As such, good oral hygiene and not biting on hard objects are crucial.
Do Veneers Feel Like Real Teeth?
After placement, veneers usually do feel like natural teeth. They're often so lifelike that patients don't even notice them when talking or eating.
One reason for this naturalness is that veneers are customized. Before placement, the shells are crafted based on dental impressions of your mouth. Such effort ensures the restorations won't protrude uncomfortably once in place.
Another relevant factor is the veneer material. As it happens, porcelain is a high-quality substance and is very smooth. That means it doesn't irritate the soft tissues of your mouth. Instead, its surface texture is quite similar to enamel.