Preventive Dentistry – Fort Worth, TX
Minimizing The Threat
of Common Oral Problems
At Harris Parkway Dental Care, our goal is to keep you from needing invasive and urgent treatments by tackling the small problems before they have a chance to progress. That's why we focus our efforts on thorough preventive dental treatments, like semi-annual checkups and cleanings. Using advanced digital imaging and our intraoral cameras, we make sure that no stone goes left unturned by even looking for issues that may be invisible to the naked eye. To learn more about how we can stop oral health problems from damaging your smile, contact our dental office today for preventive dentistry in Fort Worth, TX!
Why Choose Harris Parkway Dental Care for Preventive Dentistry?
Advanced Digital Imaging
For Precise Diagnoses
Caring & Compassionate
Dental team
In-Network Provider
With Delta Dental
Dental Checkups & Teeth Cleanings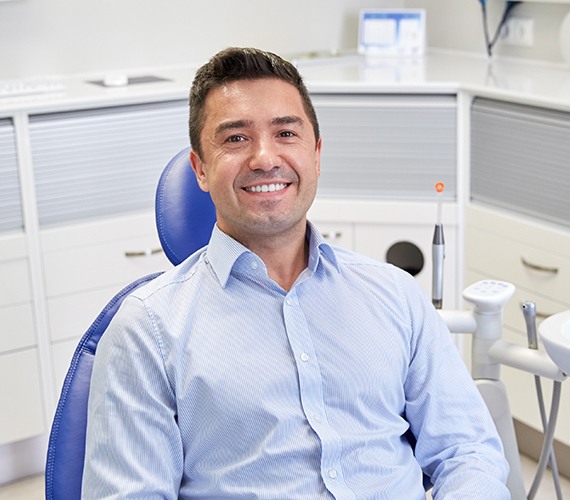 Even if you're diligent about brushing and flossing at home, there's a good chance that you have hard-to-reach nooks and crannies in your mouth collecting plaque and bacteria. That's why it's important to receive professional checkups and cleanings every six months. During your appointment, we'll examine your teeth and gums for any signs of oral health problems. Then, we'll remove all plaque and tartar from above and below your gumline, keeping your smile healthy.
Fluoride Treatment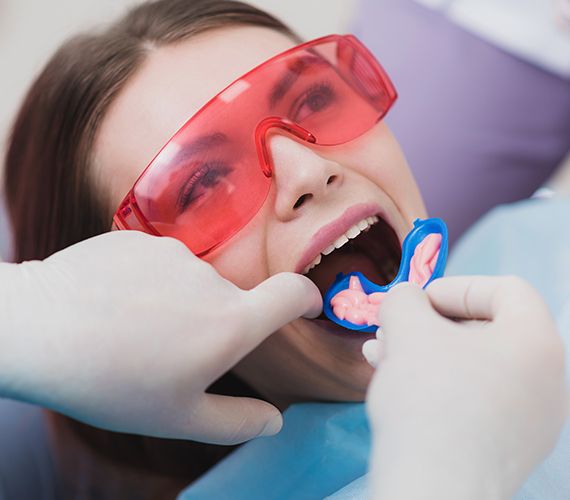 Fluoride is a naturally occurring mineral that can be found in fresh fruits and vegetables, oral hygiene products, and even local water sources. If you don't receive enough of it, you may be more susceptible to cavity development due to weakened enamel. In this case, we may suggest fluoride treatment, which is a fast and easy procedure where we place a topical gel on your teeth and wipe it off. The fluoride gel will help fortify your protective enamel and keep harmful oral bacteria from causing decay.
Oral Cancer Screening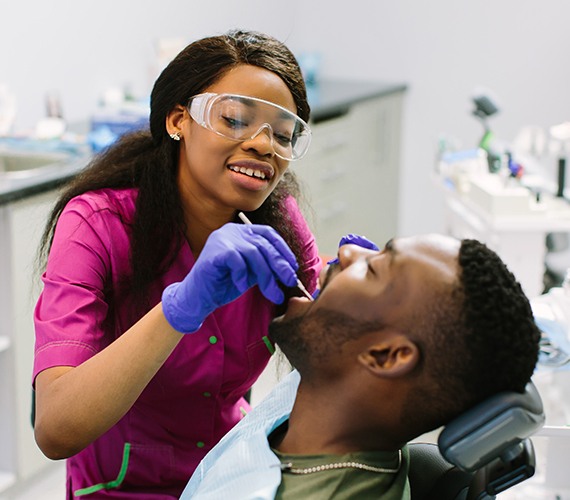 Oral cancer is a dangerous disease that impacts tens of thousands of people every year. Every six months, during your checkup and cleaning, our team will screen for common signs of oral cancer, such as wounds that won't heal and red and white patches in the mouth. If we do spot anything that's out-of-the-ordinary, we'll refer you for a biopsy. Our goal is to catch the disease early in its development to increase the chances for successful treatment.
Nightguards for Teeth Grinding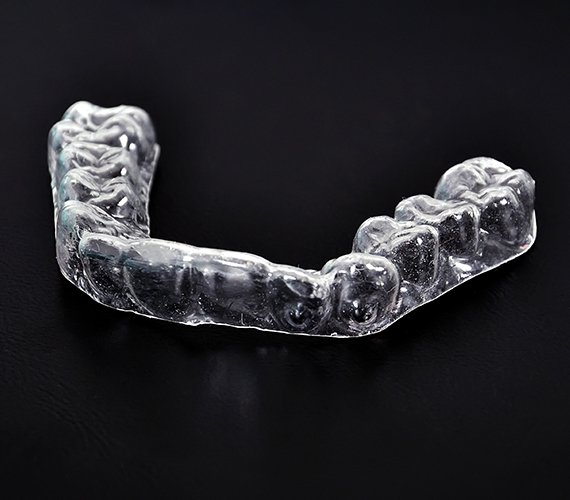 Do you wake up with a headache or facial pain? Have you noticed that your teeth are beginning to appear ground-down? These are all common signs of a teeth grinding condition called bruxism. To help protect your enamel and prevent dental damage, we offer custom-tailored grinding and clenching nightguards to shield your teeth from constant pressure and force. That way, you can get great sleep without having to worry about waking up and needing to call an emergency dentist near you for treatment.