All-on-4 – Fort Worth, TX
The Roots of a Permanent Smile
Even if you're ineligible for traditional dental implant treatments, Dr. McConnell and Dr. Vazquez may still be able to replace all of the teeth in your upper or lower arch with the All-on-4 procedure. This treatment lets even patients with less bone density in their jaws receive implant dentures that won't slip, make clicking noises, or cause any of the other inconveniences associated with removable tooth replacements. In some cases, All-on-4 may even make it possible to place new teeth on the same day as the implant surgery! Contact us today to learn more about All-on-4 and the advantages it has to offer.
Why Choose Harris Parkway Dental Care for All-on-4?
In-Office Dental Implant Procedures
Dentist with Decades of Experience
Flexible Financing Options
How Do All-On-4 Implants Work?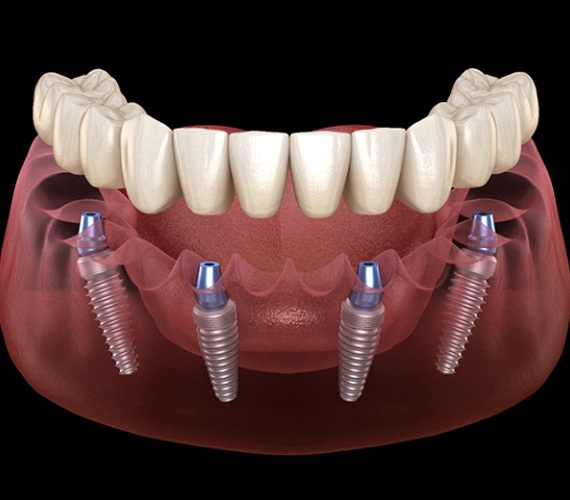 Dental implants mimic the root structure of natural teeth, but in order to do so they need to be able to join with the jawbone, which requires an ample level of bone density. If there's a limited amount of bone in your jaw, the All-on-4 technique may still be an option. The four implant posts used for the procedure are placed in the thickest parts of your jawbone (with the posterior implants placed at a 45-degree angle so that they can take advantage of the tissue near the front of your jaw). This approach often makes dental implant surgery possible even without bone grafting.
Am I a Candidate for All-On-4 Implants?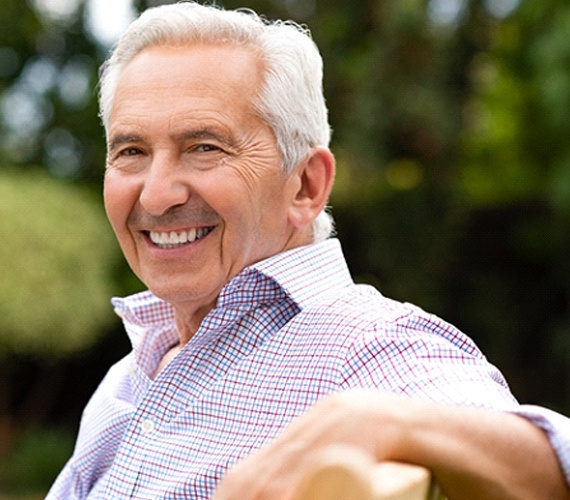 If you are an adult who has experienced tooth loss, you are most likely eligible for All-on-4 in Forth Worth. It's an especially good option for anyone who has experienced bone loss but does not want to undergo additional surgery to replace the lost tissue; with All-on-4, the surgical process can generally be performed right away. That said, you do need to have good oral health, meaning any gum disease or cavities need to be treated beforehand. You also need to be able to commit to good oral hygiene throughout the treatment, and you will need to avoid bad habits like smoking that are known to cause implant failure.
Benefits of All-On-4 Implants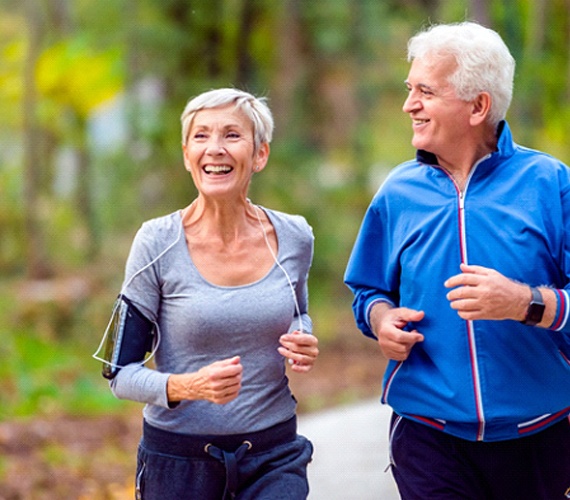 A Permanent Solution: Since your prosthetic will be permanently fixed to the implant posts, you'll be able to brush and floss normally, which helps simplify your oral hygiene routine.
A Healthy Jawbone: The implant posts will continue stimulating key areas of the jawbone to stop it from deteriorating.
A Wider Diet: Implants improve the biting force of your prosthetic teeth, so there's no need to hesitate when it comes to eating your favorite foods.
An Improved Appearance: Your new teeth will be personalized according to your own facial aesthetics, making them look as natural as possible.
All-On-4 VS. Traditional Implants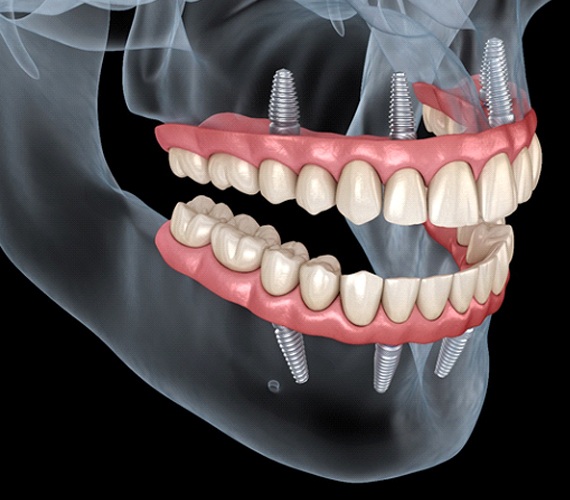 The All-on-4 technique is an alternative to traditional implant dentures. With the normal techniques, it can take up to 8 implants to give dentures the support they need, whereas All-on-4 only requires a minimal number of implant posts. Since All-on-4 does not usually require bone grafting, it can potentially shave months off your treatment plan. Depending on the circumstances, you might be eligible to receive a customized denture on the same day as your All-on-4 surgery, whereas you usually have to wait to receive new teeth after a normal implant procedure.