Root Canal Therapy – Fort Worth, TX
Easing Your Pain & Saving Your Natural Tooth
Root canal therapy is a widely misunderstood dental procedure. There are so many rumors circulating that the treatment itself is painful; however, that's actually not the case at all. A majority of the discomfort associated with this procedure comes from the toothache that's being caused by the infection. Once we remove the damaged pulp that's causing you pain, you'll feel much better. You'll also get to continue enjoying your natural tooth! To learn more about root canal therapy in Fort Worth, TX, and how it could benefit you, don't hesitate to contact our dental office today.
Why Choose Harris Parkway Dental Care for Root Canal Therapy?
Dental Sedation Methods Available
Virtually Pain-Free Root Canal Treatment
Custom-Crafted, Natural-Looking Dental Crowns
Do I Need Root Canal Therapy?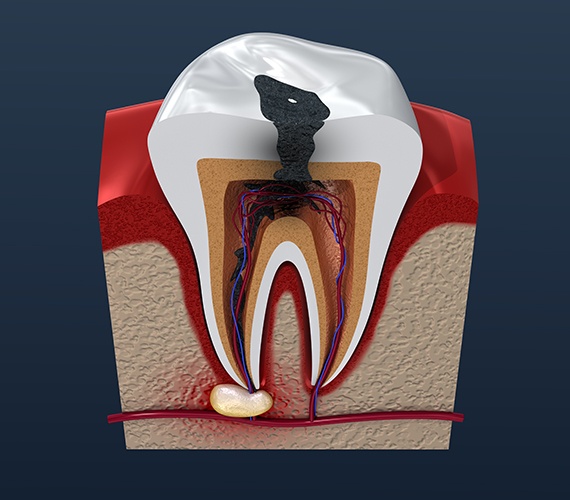 Root canals are typically required when a tooth is infected. This problem can develop as a result of untreated cavities that provide harmful oral bacteria with access to the inner chamber of your tooth, where the pulp resides. Here are some common symptoms that accompany this oral health problem:
A severe toothache
Sensitivity to hot and cold temperatures
Pressure from chewing or biting
A fever
Facial swelling, mainly around the cheek and jaw
A foul smell or taste in your mouth
The Root Canal Process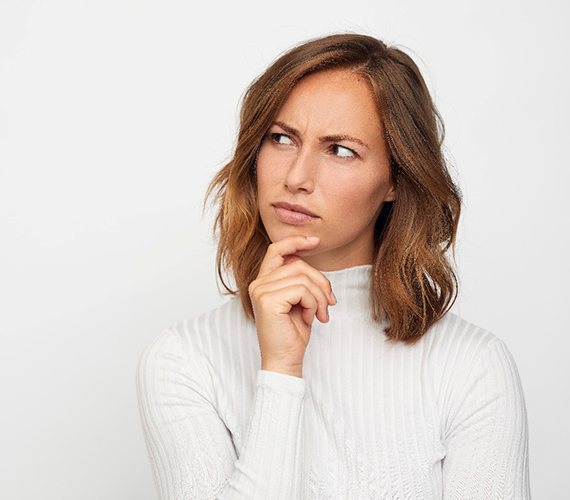 While the majority of people assume root canal therapy will be uncomfortable, the treatment is specifically designed to alleviate pain and preserve as much of the natural tooth as possible. Furthermore, before beginning your procedure, our team will ensure to completely numb your mouth with a local anesthetic. This way, you'll remain pain-free throughout your appointment. Once we've confirmed that you're comfortable and ready, your dentist will start the process.
Firstly, they'll make a tiny hole in your tooth enamel that will allow them to reach and remove the infected particles from within. Afterward, they'll clean and sanitize the area to get rid of any harmful bacteria before filling the space with a biocompatible resin. Once we've filled your tooth, it'll likely be covered with a dental crown that will both renew its structure and appearance.
The Benefits of Getting a Root Canal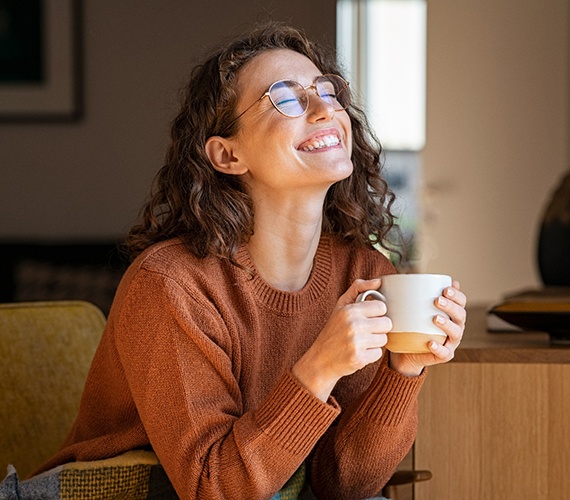 Root canal therapy is a safe and straightforward treatment that can effectively prevent more serious oral health issues from occurring later on. You can expect to enjoy various benefits from the procedure, including:
Virtually pain-free treatment: While most people assume otherwise, root canal therapy is a pain-free treatment, as patients typically find it no worse than getting a dental filling.
Tooth preservation: Repairing and preserving a natural tooth is more ideal than extracting one, as this can save you time, money, and complications over time.
Healthy pearly whites: A root canal can help clean out all damaged or infected tissues within a tooth that are causing pain, allowing you to get your beautiful and healthy smile back!
Understanding the Cost of Root Canals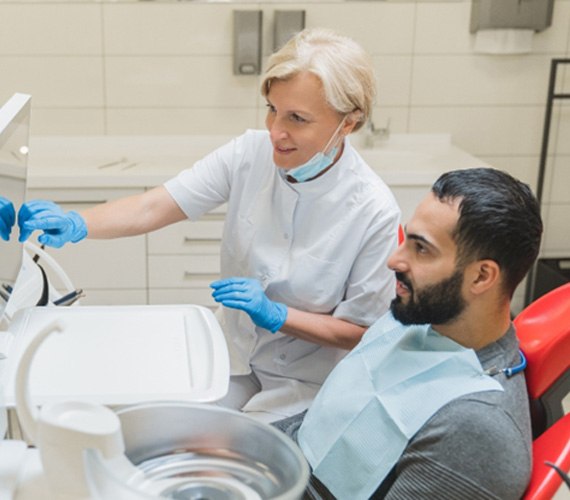 The cost of root canal therapy in Fort Worth is only determined after meeting with a member of our dental team at Harris Parkway Dental Care. We can provide the initial consultation that will incorporate various factors we must consider when developing a complete estimate for you to review. Once we have the necessary information, you can expect that we will go over the numbers with you as well as discuss available payment options so that you are prepared to take better care of your smile.
Factors That Can Affect Root Canal Cost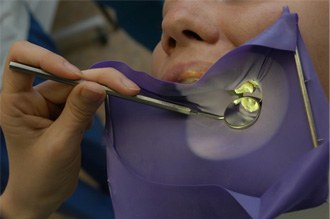 When meeting with a dentist in our office, you will learn how the cost of treatment is formulated. Because there is no set price and each patient is different, a member of our team must look at the different variables so that we can give you the closest possible estimate for your care. We'll look at the tooth in question to determine its location and the seriousness of the damage. Because different teeth require different forms of treatment, we must consider the type of tooth as well. We'll also incorporate the materials used to create the crown that will be used to cover the vulnerable tooth after treatment.
Is It Cheaper to Pull My Tooth?
Many patients believe that by simply removing the problematic tooth the issue will go away, and it will all be resolved. Unfortunately, this is not necessarily the case. Keeping natural teeth in their original place is the goal, not removing them. Only in the direst of circumstances will we ever recommend a tooth extraction.
There are many reasons for this, but one of the most common is that artificial teeth do not provide the same level of bite strength as regular teeth. Not to mention the cost that is associated with a tooth replacement that not only occurs initially but also as the years go by. Maintenance, specialized products, and even readjustments can add up over time.
Does Dental Insurance Cover Root Canals?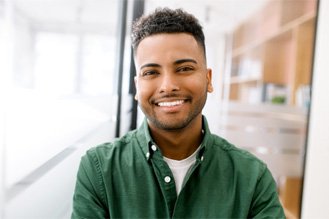 As you sit down to look at your dental insurance coverage, you will find that root canals are common procedures that are partially covered by dental insurance companies. This may not be true in all cases, so it's important that you review your plan beforehand. Our team will also be happy to assist in looking over your coverage to see how much your insurance will pay. Based on whether you've met your deductible and how much of your remaining annual maximum still exists, they will likely pay between 50 and 80%.
Other Options for Making Root Canal Therapy Affordable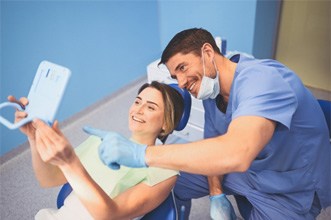 CareCredit and Compassionate Care are two flexible financing options that you can take advantage of if you're uninsured. Offering low-to-no-interest payment plans, these companies make it easy to enroll and start saving. Instead of being responsible for the full amount on the day of your treatment, you can pay it off over time.
Another option is to inquire about our in-house membership plan. For one flat, annual fee, you will receive access to preventive services, X-rays, and discounts on restorative, cosmetic, and emergency dental care. What makes it great is that you avoid the red tape commonly associated with dental insurance.
Root Canal FAQs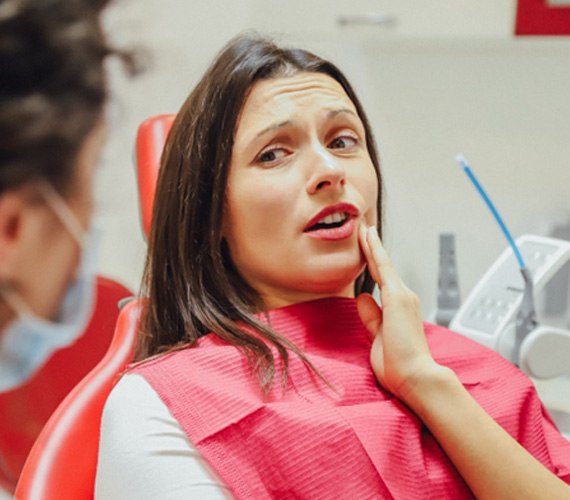 By now, maybe you're considering a root canal in Fort Worth. The option certainly has perks – it might even save your infected tooth! That said, perhaps you want to learn more about it first. Doing so could, after all, confirm whether the treatment is right for you. To that end, Harris Parkway Dental Care wants to help: here are some answers to popular root canal questions. Look them over and see how our therapy works. Otherwise, please call our office for additional details.
How Much Pain Is Normal After a Root Canal?
Rest assured, a root canal itself shouldn't hurt; you'll be numbed for treatment. However, you may feel some discomfort for a few days afterward.
More specifically, you'll likely face mild pain once the procedure's anesthetic wears off. Still, this effect is temporary and fades over time. You can also manage it with over-the-counter pain relievers. To minimize discomfort, though, avoid chewing hard foods during recovery.
Mostly, pain related to a root canal subsides after three days. As such, call your dentist right away if your own persists.
How Long Does It Take to Recover from a Root Canal?
Technically, recovery from a root canal differs for everyone. Some people take longer to "heal up" than others. Even so, recovering in the short term usually doesn't take long. Most patients can return to work or school the day after treatment.
Of course, you'll still need to take it easy for a few days. Your mouth will need time to stop feeling sore. During that period, then, only eat soft foods and chew away from the treated tooth. Similarly, be gentle when brushing or flossing the treatment site.
If your post-treatment pain worsens after three days, call your dentist immediately. You may be facing a tooth infection.
Can I Take Antibiotics Instead of Getting a Root Canal?
Antibiotics can treat most bacterial infections, but they can't substitute for a root canal. These medicines simply don't work on infected tooth tissue.
You see, antibiotics travel through the bloodstream to target certain body parts. Unfortunately, your circulating blood doesn't reach a tooth's pulp. An antibiotic thus can't treat an infection there.
Given these facts, root canal therapy is the only way to save an infected tooth. The alternatives are to have the pearly white pulled via extraction or wait for it to fall out.
Do Root Canals Make You Sick?
You may have heard a rumor suggesting that root canals make you sick. Luckily, this idea is entirely false. Root canal therapy has no such effect.
The myth that root canals cause sickness started back in the 1920s. At that time, a dentist named Weston Price suggested that bacteria left by treatment made patients sick. The reality, though, is that this man's research was poorly designed. No real evidence linking root canal therapy to disease exists. In fact, putting it off is more likely to make you sick than the procedure itself.