Emergency Dentistry – Fort Worth, TX
Fast & Effective Emergency
Dental Treatments
In the midst of a dental emergency, it can be difficult to collect yourself enough to make the best decisions for your oral health, especially if you're stressed from the situation or in pain. All you need to do in that moment is call our team at Harris Parkway Dental Care. We'll provide you with over-the-phone first-aid guidance and schedule an appointment for you as soon as possible. That way, you can receive the pain-relieving care you require, quickly with emergency dentistry in Fort Worth, TX.
Why Choose Harris Parkway Dental Care for Emergency Dentistry?
Multiple Dental Sedation
Options Available
We'll Fit You In The
Schedule Whenever Possible
Caring & Compassionate
Team of Professionals
How to Handle Common Dental Emergencies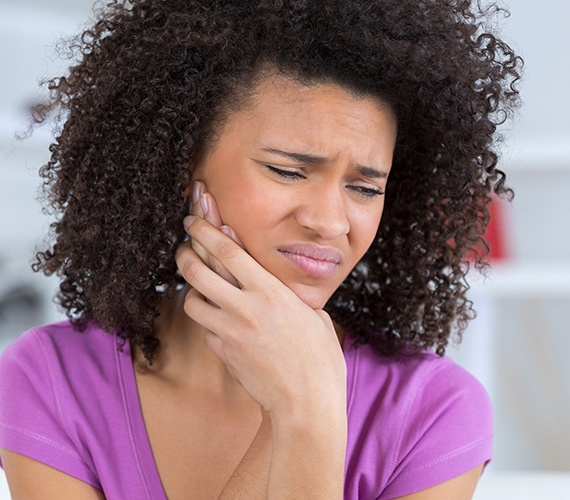 The first step you should always take if you experience a dental emergency is to call our dental office. We'll schedule an appointment for you as soon as possible and provide you with directions to help minimize the threat of sustaining additional damage until you arrive. Below, we've also included some basic tips for the most common dental emergencies to follow to make sure that you reach our dental office safely and experience less discomfort.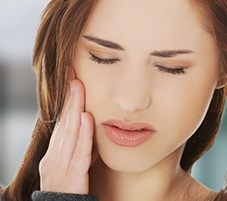 Toothaches
Toothaches are common signs of infections hidden deep below the surface of your teeth. To help ease the pain, you'll require treatment. Until you reach our dental office, you can place a cold compress on the affected area and take an over-the-counter pain medication, such as ibuprofen.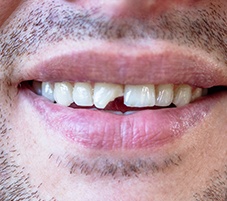 Chipped/Broken Teeth
Even if the damage is minimal, it's important to fix the tooth to prevent more serious issues from arising down the road. Retrieve the broken-off piece of your tooth from the floor and store it in a sealable container. You can place a piece of orthodontic wax or sugar-free gum over any sharp area created by the damage.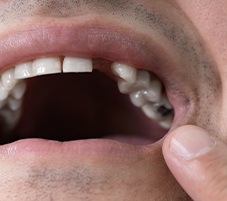 Knocked-Out Tooth
Time is of the essence, so try to reach our dental office within an hour of the accident. Retrieve your tooth, being sure to only handle it by the biting surface. Rinse it under a cool stream of water and store it in a container of milk or salt water. You can place gauze on the area if it's bleeding.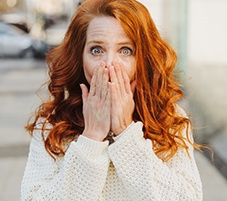 Lost Filling/Crown
If you're able to find your restoration, pick it up and clean it off. You can temporarily place it back on your tooth using a dab of denture adhesive or a piece of sugar-free gum. It's important to get the crown or filling replaced in a timely manner to prevent infection.
How to Prevent Dental Emergencies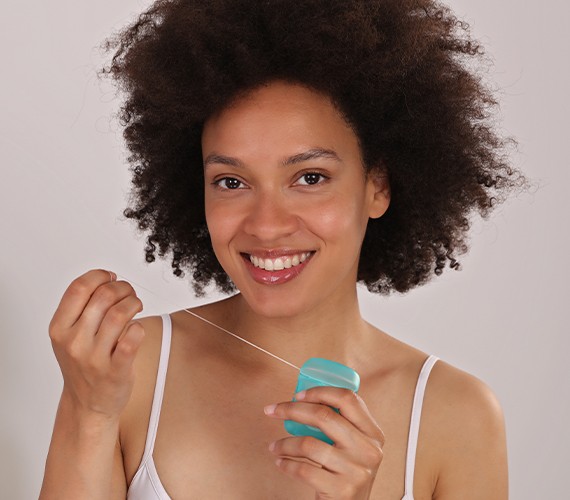 Although it's impossible to completely prevent a dental emergency from occurring, there are a few precautionary measures you can take to reduce the chances that you'll end up needing to schedule an unexpected visit with your emergency dentist. Some of these include:
Visit us every six months for a checkup and cleaning.
Avoid chewing on hard items, like fingernails and pens.
Maintain a nutritious diet.
Protect your teeth while playing sports.
Protect your teeth from nightly grinding and clenching.
Brush twice each day and floss at least once a day.
Cost of Treating Dental Emergencies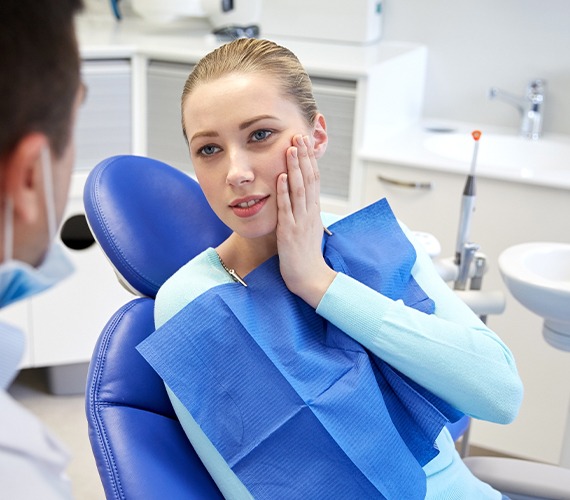 Before we're able to provide you with a cost for your emergency treatment, we'll need to examine your mouth to determine what procedure you require. For example, an infection may result in a root canal, while a chipped tooth would only require cosmetic bonding. Once we've developed a treatment plan, we'll walk you through it and address any questions you have. We are an in-network provider with Delta Dental and happily accept all PPO plans as well, so let us know if you have any concerns about insurance coverage and we'll be happy to speak with you.