Emergency Dentist — Fort Worth, TX
Fast & Effective Emergency Dental Care
In the midst of a dental emergency, it can be difficult to collect yourself enough to make the best decisions for your oral health, especially if you're stressed from the situation or in pain. All you need to do in that moment is call our team at Harris Parkway Dental Care. We'll provide you with over-the-phone first-aid guidance and schedule an appointment for you as soon as possible. That way, you can receive the pain-relieving care you require, quickly with emergency dentistry in Fort Worth, TX. For fast and effective dental care when you need it most, don't hesitate to contact Harris Parkway Dental Care !
Why Choose Harris Parkway Dental Care for Emergency Dental Care?
#1 Several Dental Sedation Options Available for Maximum Comfort
#2 We'll Fit You Into Our Schedule Whenever Possible
#3 Caring & Compassionate Team of Experienced Professionals
What to Do in a Dental Emergency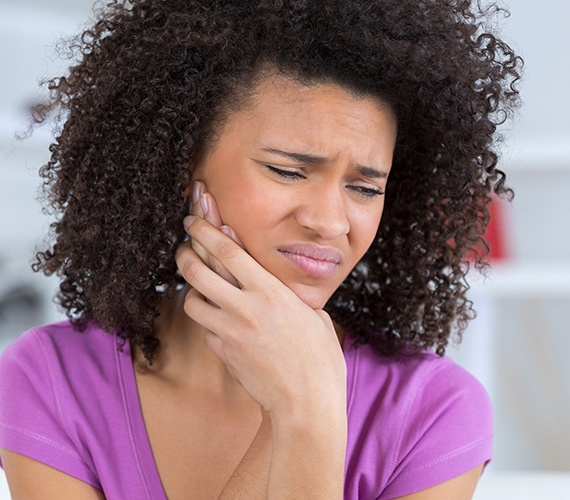 The first step you should always take if you experience a dental emergency is to call our dental office. We'll schedule an appointment for you as soon as possible and provide you with directions to help minimize the threat of sustaining additional damage until you arrive. Once you get to our office, your Fort Worth emergency dentist Dr. McConnell or Dr. Vazquez will see you right away to evaluate your condition. Then, they'll fully explain all your treatment options and work with you to put together a treatment plan. Our highly experienced team will then get to work right away, and before you know it, you'll be enjoying a happy, healthy, and pain-free smile once again.
The Most Common Dental Emergencies
There are a wide range of situations that require urgent dental care. A good rule of thumb to go by is that you should call us immediately if you've damaged a tooth, your mouth hurts, or if you're experiencing any worrisome symptoms. Even if you are usure whether if your situation is an emergency, we want you to call us right away anyways. Taking a "wait-and-see" approach could potentially allow the situation to get much worse and require more extensive treatment. Below, you'll find important information on how to handle some of the most common dental emergencies we treat.
Understanding the Cost of Treating Dental Emergencies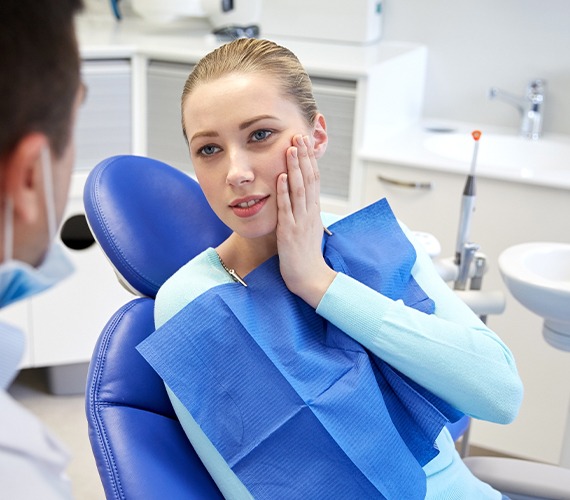 Before we're able to provide you with a cost for your emergency treatment, we'll need to examine your mouth to determine what procedure you require. For example, an infection may result in a root canal, while a chipped tooth would only require cosmetic bonding. Once we've developed a treatment plan, we'll walk you through it and address any questions you have. We are an in-network provider with Delta Dental and happily accept all PPO plans as well, so let us know if you have any concerns about insurance coverage and we'll be happy to speak with you.
Every Dental Emergency Is Different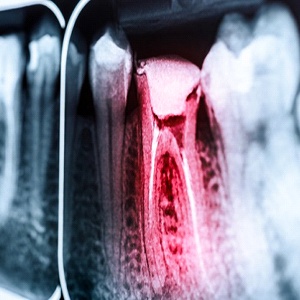 When it comes to estimating the price of treating your dental emergency, the largest influencing factor will be which service is best for your unique situation. After all, treating a chipped tooth and treating a knocked-out tooth would naturally require different treatments. Even among two patients who are both suffering from severe toothaches, one may need a simple and cost-effective filling while the other may need root canal therapy and a dental crown! Once we've had a chance to evaluate your specific dental emergency, we'll be able to recommend a solution and the associated cost.
Does Dental Insurance Cover Dental Emergencies?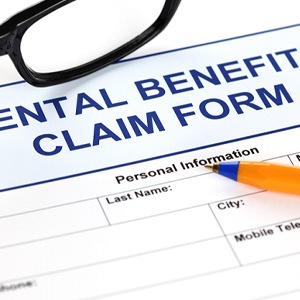 While every dental insurance company is different, the majority of policies are willing to cover the cost of at least one emergency exam every year. Additionally, the most common treatments used to address dental emergencies often get 50% or more insurance coverage. However, it's important that you check the details of your plan with your insurance provider. If you'd like, our knowledgeable front desk staff would be happy to help you navigate your policy and will ensure that your benefits are being maximized.
It's also important to note that dental insurance companies tend to cover less invasive treatments at a higher cost. This means that as soon as you suspect you have an oral health issue, you should come see us right away. Doing so and having it treated early will almost always be less expensive than if you try to wait it out and end up with a dental emergency.
Other Options for Making Dental Emergencies Affordable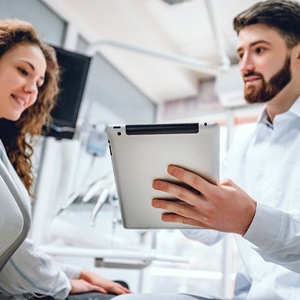 Aside from accepting dental insurance, we strive to make emergency dental care affordable with:
Our in-office membership plan: For one flat annual fee, you can enroll in our own in-office membership plan, which provides discounts on most dental treatments.
Flexible dental financing: We've partnered with CareCredit and Compassionate Finance to offer flexible, low- to no-interest payment plans that can break up the cost of your treatment into smaller chunks.
Taking Care of Your Smile Can Save You Money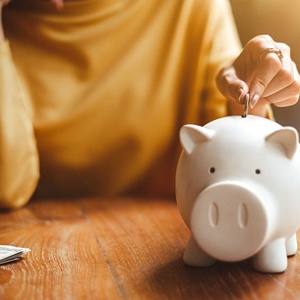 Remember, taking care of small dental problems now is much less expensive than treating them after they've become dental emergencies. Investing in cost-effective and easy routine dental checkups is a great way to keep your oral health on track and save money on your smile. Give us a call today if it's been longer than six months since your last checkup and cleaning.
Keys to Preventing Dental Emergencies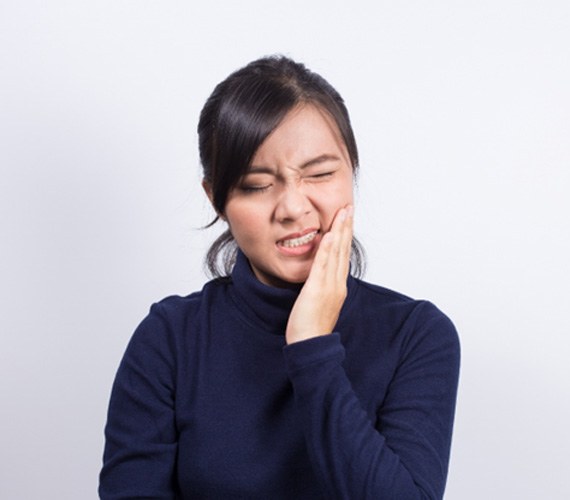 Although it's impossible to completely prevent all dental emergencies from occurring, there are a few precautionary measures you can take to reduce the chances that you'll end up needing to schedule an unexpected visit with your emergency dentist in Fort Worth. We highly encourage you to integrate these healthy habits into your lifestyle so you can keep your smile healthy, strong, and safe from pain and damage.
Visit Our Office Regularly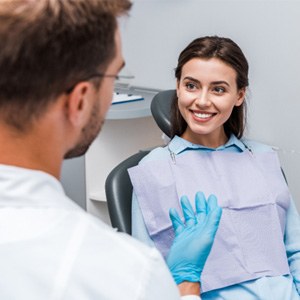 There's a reason that the American Dental Association strongly recommends that you see a dentist every six months for a checkup and cleaning. These visits aren't just for frivolous but necessary to stop oral problems from happening altogether. By keeping plaque buildup under control and catching issues as early as possible, we can help you avoid the pain and cost of many kinds of dental emergencies.
Maintain Good Oral Hygiene At Home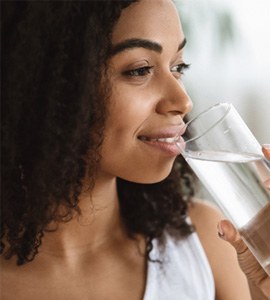 At minimum, you should brush your teeth twice each day and floss at least once a day. These seemingly small habits can take away plaque before it hardens onto your teeth, which means cavities don't have a chance to form in the first place. When you brush, make sure you do it for two minutes every time to achieve the best clean results.
Stick to a Nutritious Diet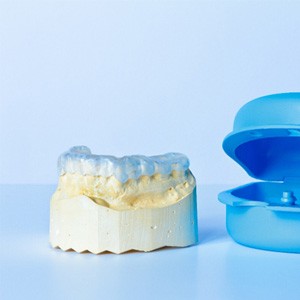 The food you choose to eat can have an impact on your smile in a few ways. First, a nutritious diet—primarily consisting of fruits, vegetables, and calcium-rich foods—can strengthen your teeth and gums and help you fight off decay as well as infection. Second, if you overindulge in sugary, starchy foods, you provide fuel for the bacteria in your mouth, which thrive on these types of foods. By limiting how much you consume candy, baked goods, and more, you make it harder for damaging bacteria to wreak havoc on your smile. Third, you need to make sure you are drinking plenty of water to rinse and hydrate your mouth.
Wear a Mouthguard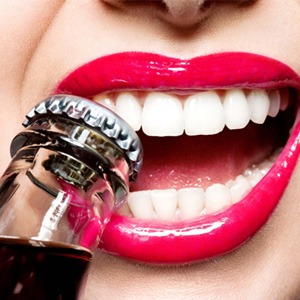 Every year, millions of dental emergencies are the direct result of a sports injury. Even if you're not playing a contact sport like football or rugby, you need to shield your teeth from an impact while playing sports. For many, store-bought mouthguards do not offer adequate protection because they are designed to be one-size-fits-all. We can provide custom mouthguards that remain in place and feel comfortable in your mouth.
Some people have the unconscious habit of clenching or grinding their teeth while they sleep, which can weaken teeth over time. You can protect your teeth from this habit through a nightguard or specialized oral appliance that doesn't allow the upper and lower teeth to touch.
Use Tools to Open Packaging, Not Your Teeth
Although it can be tempting to tear or pry something open with your teeth, it puts unnecessary stress on your teeth. Take a few minutes to find scissors or another appropriate tool to open a plastic bag, bottle, or other packaging so you can preserve your precious enamel. Along the same lines, you should also avoid chewing on hard items, like fingernails and pens.
Dental Emergency FAQs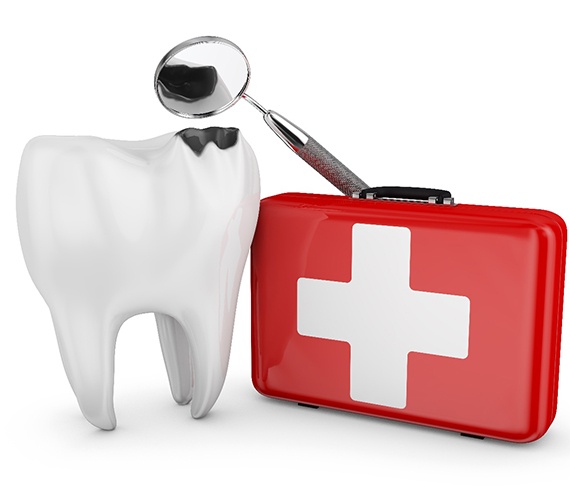 Reading through the above information can give you valuable insight into everything from the common types of dental injuries to emergency response tips. However, to be as prepared as possible, you may still have some questions on your mind. Well, we want to help! Keep reading for answers to some of the most frequently asked questions we get from patients regarding a dental emergency in Fort Worth.
Will My Toothache Go Away on Its Own?
Despite popular belief, toothaches do not heal on their own. In fact, a once-painful toothache that has "disappeared" may actually be an indicator the infection has damaged the nerve of the tooth! Therefore, it's always a good idea to schedule an appointment with your dentist right away. From there, they can determine the root of the problem and put a plan in place to restore the look and function of your smile.
Should I Visit the Emergency Room First for Dental Emergencies?
If your dental emergency has resulted in a potentially life-threatening condition, like difficulty breathing or a broken jaw, then you should head to your local emergency room first. However, ERs typically don't have dentists on staff, meaning they won't be able to address dental emergencies effectively. Therefore, with all other smile-related injuries (lost filling, knocked-out tooth, etc.), your first call should be to your emergency dentist in Fort Worth.
My Chipped Tooth Doesn't Hurt. Do I Still Need a Dental Visit?
Even if your chipped tooth doesn't hurt, it's a good idea to schedule an appointment with your dentist. Although you may not be in any pain, the inner layers of your tooth could be vulnerable to damage. Plus, your chipped tooth may break further without professional attention, resulting in sensitivity, soreness, and overall discomfort. With that being said, you can most likely afford to wait a day or two until your appointment if needed. Just make sure you don't put off seeing your dentist for too long.
What Should I Keep in My Emergency Dental Kit?
From a lost filling to a knocked-out tooth, dental injuries can be anxiety-inducing. To make the entire experience as stress-free as possible, preparation is paramount. You should keep an emergency dental kit accessible with these essentials:
A storage container large enough to fit a tooth or restorations
Sterile gloves
Gauze pads
Cotton balls
Dental cement (or other temporary filling material)
Denture adhesive
Petroleum jelly
Anti-inflammatories such as ibuprofen
Orajel
Floss
An ice pack or cold compress
Contact information for your emergency dentist in Fort Worth