Delta Dental Insurance – Fort Worth, TX
Learn More About the Benefit of Delta Dental
Want to ensure the health and longevity of your smile? The team at Harris Parkway Dental Care are not only experts at providing high-quality, top-notch dental care in the area, but we can help you maximize your dental insurance benefits in a way that will allow you to save more money in the long run. As a Delta Dental dentist in Fort Worth, Dr. McConnell and Dr. Vazquez can ensure you pay less for the services you receive, allowing you to enjoy a healthier smile without the added cost. To learn how we can help you get the most out of your plan and avoid unnecessary expenses, contact us today to schedule an appointment.
Delta Dental Coverage Availability & Fees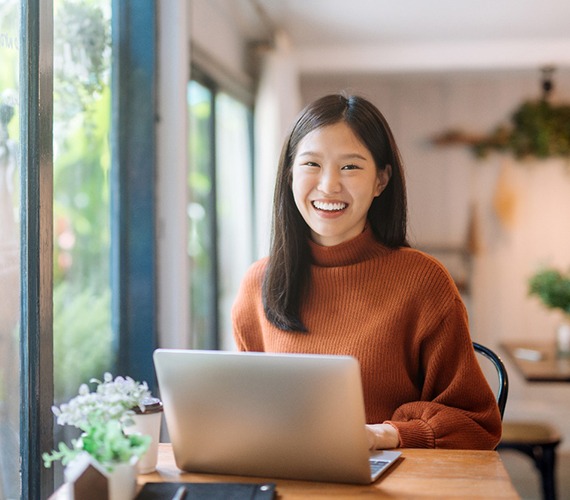 As a Delta Dental policyholder, you reap the benefits of a plan that is dedicated to helping you take better care of your smile. Although premiums, annual maximums, and deductibles will likely vary depending on the type of plan you choose, the coverage may look quite similar, especially if you see someone in-network:
100% routine/preventive services (i.e., dental checkups and cleanings)
70-80% basic procedures (i.e., fillings, root canals, tooth extractions)
50-70% major procedures (i.e., crowns, bridges, and dental implants)
Choosing to see an in-network provider will benefit you and your wallet greatly because of the pre-negotiated terms between our dental office and your dental insurance in Fort Worth. You will find when comparing the in-network and out-of-network columns of your policy that you will save more money by seeing a professional who accepts your insurance, but this does not mean it is mandatory. Even if you opt to see us for regular care, we will still file paperwork and claims on your behalf to make your experience as stress-free as possible.
Meet Tamey and Jessica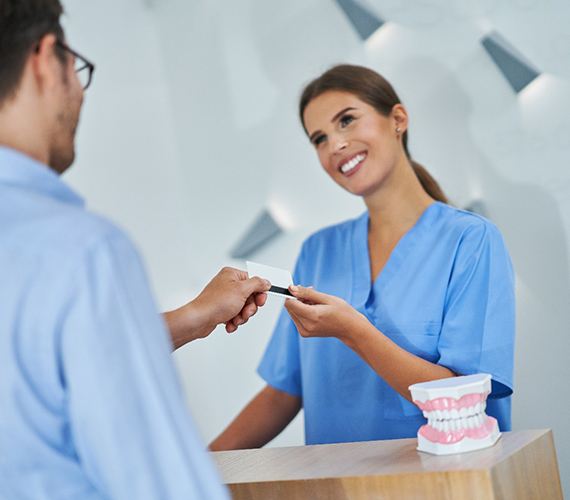 Tamey is part of our front office staff who has more than 25 years of experience in the dental field. Her happy and smiling face is always ready to greet new and current patients and is happy to answer questions, address concerns, and further explain ways to maximize dental insurance benefits to help patients save the most money.
Alongside Tamey is another member of our front office team, Jessica. Completing her education from Masters Dental Care, she is a registered dental assistant who has certifications in radiation and nitrous oxide. Jessica and Tamey work closely together to help individuals navigate the financial aspects of dentistry, offering ways to take advantage of available benefits, maximizing coverage, and, at the end of the day, ensuring every patient receives the high-quality, exceptional, and affordable dental care they deserve.