Invisalign – Fort Worth, TX
The Discreet Way
To Straighten Smiles
Do you have orthodontic problems like crooked and crowded teeth or a misaligned bite? Instead of having to undergo years of traditional treatment with metal braces, you can choose a more comfortable, completely customized, and discreet option, called Invisalign. Using customized clear, plastic aligners, Invisalign will shift your teeth into their ideal alignment in less time than the average traditional braces treatment. To start your journey towards an aligned and beautiful smile, contact our office today to schedule a consultation and learn whether Invisalign is right for you.
Why Choose Harris Parkway Dental Care for Invisalign?
Great For
Teens & Adults
Custom-Tailored
Orthodontic Treatment
Virtually Unnoticeable
Clear Aligners
How Does Invisalign Work?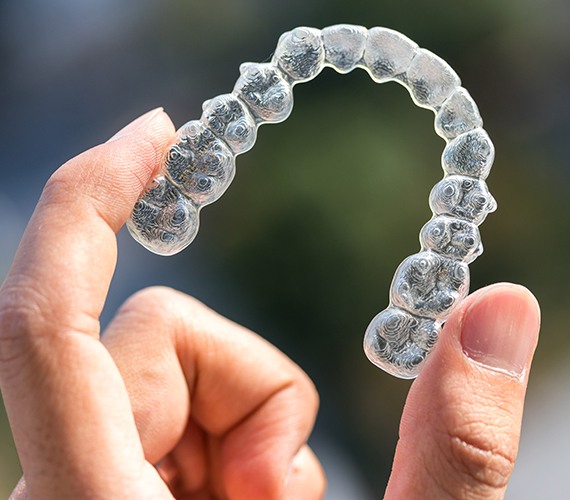 Invisalign treatment uses aligners that are crafted from an FDA-approved, BPA-free, clear plastic to place a strategically-determined amount of pressure on your teeth. This shifts them into their ideal positions. Every six to eight weeks, you'll revisit our office for a quick progress check and to pick up the next series of trays in your treatment. Once the process is complete, we'll provide you with your retainer options and directions on how often you should use it to maintain your hard-earned results.
The Benefits of Invisalign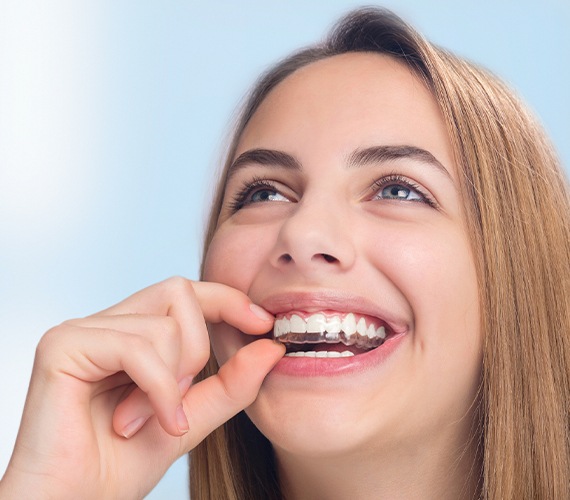 Invisalign is a popular orthodontic treatment choice among both teens and adults because it offers a variety of unique benefits that set it apart from traditional braces. These advantages include:
Customized aligners for enhanced comfort.
Continue eating what you like.
Better oral hygiene throughout treatment.
Faster average treatment time.
Discreet aligners.
Easier to brush and floss during treatment.
Ability to treat a variety of issues.
If you have any questions or would like to learn more about how Invisalign can help you, schedule a consultation with Dr. McConnell today!
Understanding The Cost Of Treatment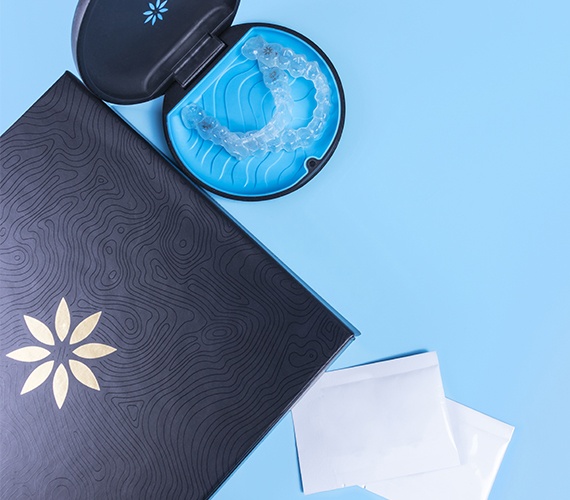 Invisalign treatment is custom-tailored to meet the needs of each individual patient. That means that there's no singular price tag attached to the process. In order to determine how many series of trays you need and develop a treatment plan for you, we'll need to first examine your mouth and take digital X-rays of your smile. This will allow us to determine whether you're a good candidate and provide you with details about the process, such as how long it will take and the cost.