Tooth Extractions – Fort Worth, TX
Building A Healthier Foundation
For Your Smile
Our team will always attempt to save your natural tooth because we understand that there's no substitution that can compare. However, in certain situations, removing one severely damaged tooth could save the rest of your smile. In these cases, we'll likely suggest tooth extractions in Fort Worth, TX. Even though we'll be removing your tooth, that doesn't mean that your smile has to stay that way forever. We offer several different tooth-replacement solutions that you can turn to after your procedure is complete.
Why Choose Harris Parkway Dental Care for Tooth Extractions?
Dental Sedation
Methods Available
We Are In-Network
With Delta Dental
Start-to-Finish Dental
Implant Treatment
Reasons Why Tooth Extractions Are Necessary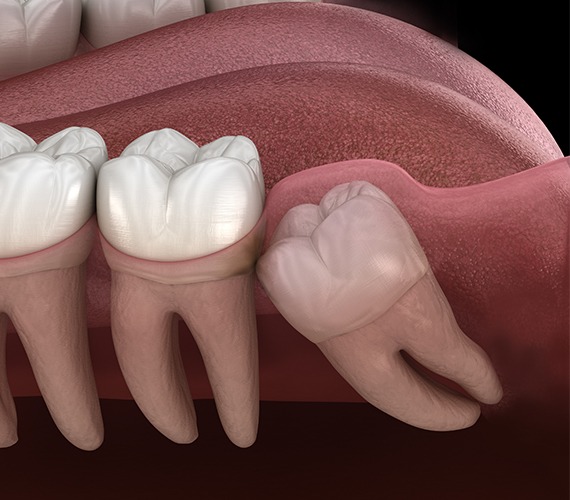 Tooth extractions aren't always the answer, but in some cases, they're the only treatment that can restore the health of your smile. Some of the reasons we may suggest this procedure include:
A severely infected tooth that can't be treated with root canal therapy.
Periodontitis has caused loose teeth.
Overcrowding makes it impossible to benefit from orthodontic treatment.
Wisdom teeth put you at risk for infection.
Wisdom teeth are impacted below the gumline.
The Process of Removing a Tooth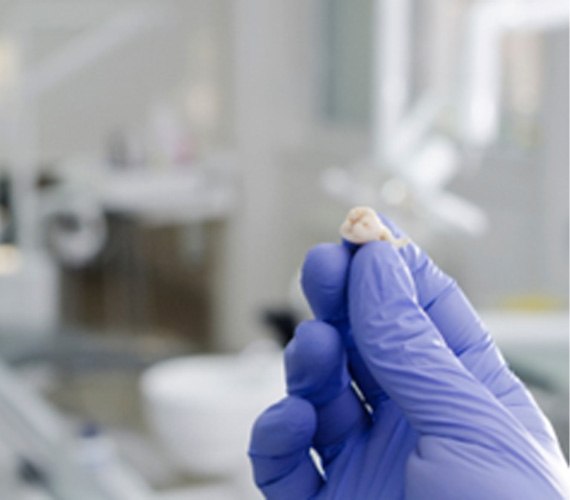 There are two types of tooth extractions: simple and surgical. Simple tooth extractions are ideal for when the tooth has broken through the gumline, like in cases where the tooth needs to be removed for orthodontic treatment. In this case, we will use special tools to gently rock the tooth loose. The other type (surgical tooth extraction) is ideal when the tooth is underneath the gumline, such as an impacted wisdom tooth. In that case, we will need to first create a small incision in your gums before removing the tooth.
Tooth Extraction Aftercare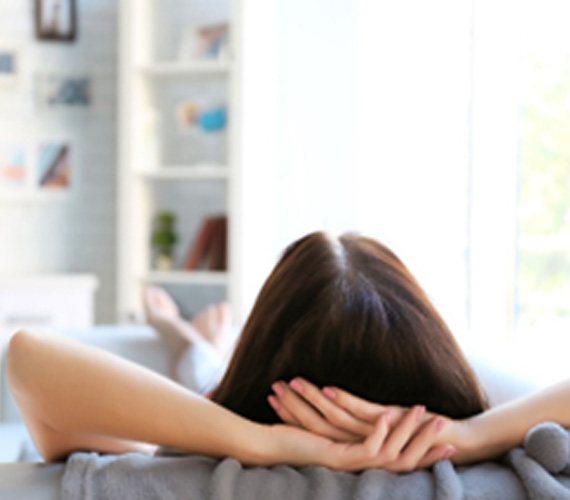 During the recovery period, we don't want the blood clot to dislodge or an infection to develop. That's why we recommend:
Not using a straw or spitting.
Eating soft foods, like scrambled eggs and plain yogurt.
Eating soft foods, like scrambled eggs and plain yogurt.
Keeping your head elevated while you sleep.
Keeping your head elevated while you sleep.
If you have any questions or begin to experience symptoms of an infection (like a fever), give our team a call right away.
Although tooth extractions are somewhat of a last resort, you can trust that our team will go above and beyond to make the entire treatment process as stress-free and comfortable as possible. If you want to schedule an appointment or learn more about this service, get in touch with us so we can help!
Tooth Extraction FAQs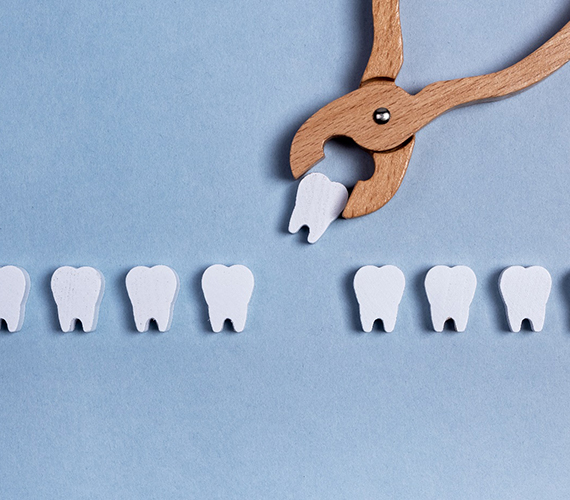 Is There an Alternative to a Tooth Extraction?
This depends on the reason behind your tooth extraction. For instance, if you're seeking a tooth extraction due to extensive decay, it may be possible to save the tooth with root canal therapy. If the culprit is gum disease, you may be able to avoid future extractions by opting for scaling and root planing and/or antibiotic treatment. However, if it gets to the point where your dentist is recommending an extraction, this is likely a last resort and there may not be any viable alternative solutions. Sometimes extractions are needed to preserve and restore the health of the rest of your smile.
What Are My Options for Replacing a Missing Tooth?
Depending on the number of teeth you are getting pulled and where they are located in your mouth, there are a few different options that you could consider. The first one is a dental bridge. This works by "bridging" the gap in your mouth. A bridge uses the adjacent teeth to anchor the replacement tooth in place. This is a viable option for those who are only missing one or two teeth. For those with more extensive tooth loss, dentures can help to restore your smile. The superior tooth replacement option available is dental implants. They replace the roots of the missing teeth, allowing for additional stability, a stronger jawbone, and permanent results. The ultimate decision on which one is ideal for you will be discussed by you and your dentist.
Can I Smoke After Getting a Tooth Extracted?
Tobacco products, like cigars and cigarettes, can delay healing, so you shouldn't smoke immediately following your tooth extraction. It is recommended that you abstain from smoking for five days at the very least. However, if you can, you should avoid smoking for two weeks. This will help with the healing process. If you have had difficulty quitting in the past, don't hesitate to talk to your dentist. If they know, they can help you prepare in advance.
What Risks Are Involved with Tooth Extractions?
Fortunately, modern tooth extractions are extremely safe. However, just like any procedure, there are some risks involved. Infection is the primary one, and it needs to be addressed quickly to prevent further complications in the body. Another risk is dry socket. This can be painful and delay the recovery process. To keep these things from happening, your dentist will provide you with an extensive list of aftercare instructions, as well as some symptoms to be on the lookout for.