Dental Implants – Fort Worth, TX
The Closest Alternative
To Your Natural Teeth
If you're missing one or more teeth, you may have tried completing your smile with a denture or dental bridge. As lifelike as these options look, though, they don't quite feel as reliable as the teeth you once had. That's because they don't bring back the root structure of your lost teeth. However, dental implants do. Because dental implants in Fort Worth recreate every part of the tooth, they're the closest alternative to your natural teeth that modern dentistry has to offer. Better yet, Dr. Brad McConnell and Dr. Yaritza Vasquez can complete the entire dental implant process under one roof here at Harris Parkway Dental Care. Call our friendly team today to get started!
Why Choose Harris Parkway Dental Care for Dental Implants?
In-Office Dental Implant
Placement
Fort Worth Dentist with 40+ Years
of Experience
Flexible Dental Financing
Available
What Are Dental Implants?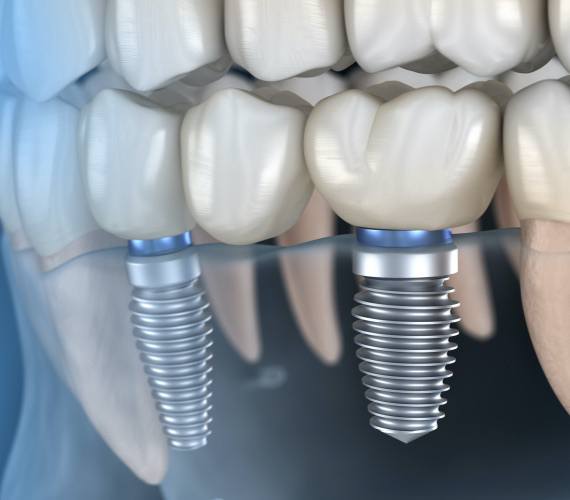 Dental implants are small titanium posts that are placed beneath the gum line to recreate the roots of missing teeth. Titanium is a biocompatible material, allowing the posts to chemically fuse with the jawbone and provide it with necessary stimulation and blood flow. Once your gums have healed, we'll attach the abutments, or connector pieces, to the implants. These secure your permanent restorations to complete your smile.
The unique three-part structure of dental implants enables them to look, feel, and function just like your natural teeth did. Plus, their foundation within the jawbone gives them the potential to last for decades, if not a lifetime! For that reason, your dental implant dentist in Fort Worth will almost always recommend this solution for patients suffering from tooth loss.
4 Step Dental Implant Process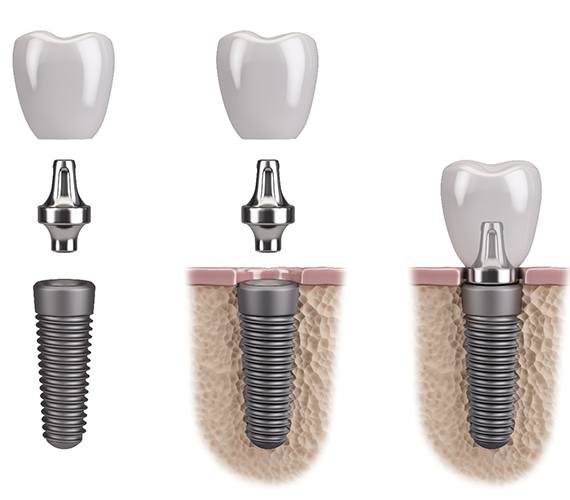 Compared to dentures and bridges, which only substitute for the crown of the missing tooth, implants require a more lengthy process. Although this treatment can take several months to complete, you're sure to find your fully restored smile worth the time and effort. Unlike other general dental practices, which have to refer to other specialists' offices, here at Harris Parkway Dental Care, we handle the entire process in-house from the first consultation all the way through restoration.
Initial Dental Implant Consultation
Before we get started, we need to make sure you're a good candidate for this treatment. We will start by examining your mouth and jawbone to see if they're healthy enough. We will ask you to give us a complete medical history and a list of medications you're taking. If necessary, we can perform preliminary procedures, such as gum disease therapy, tooth extraction, or a bone graft, to ensure the success of your implants. At this appointment, we can also give you a clearer idea of the expected timeline and cost associated with treatment.
Dental Implant Surgery
For the placement procedure itself, we will start by numbing your mouth so that you're completely comfortable throughout the surgery. We'll then make small incisions in the gums and position the posts strategically within the jawbone. We'll then close up the gums and place a protective cap or crown over each post to protect the areas while they heal. For a day or two following the procedure, you'll need to follow our care instructions and refrain from eating crunchy or hard foods.
Dental Implant Osseointegration & Abutment
Over the course of three to six months after placement, we'll wait for your jawbone to grow and envelop the posts, just as it does with natural tooth roots. This process of accepting growing around the implants is called osseointegration. We want to give plenty of time for the implants to become firmly embedded so that your replacement teeth are stable and strong. When we see that osseointegration is complete, we'll then perform another quick procedure where we make a small incision and insert the abutments, or connection piece, into the implants.
Delivery of Dental Restoration(s)
Finally, after the abutments, which stick out above the gumline, have been placed and the gums have healed around them, we can take impressions of your mouth to create your custom restoration(s). After a few weeks, the dental lab will send us the final product, and we'll be able to bond your restoration to the implants and complete your new and improved smile!
Benefits of Dental Implants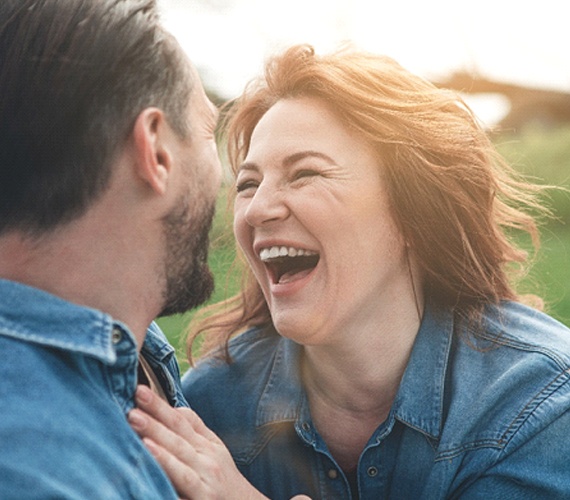 Modern dental bridges and dentures look more lifelike than ever, but they just don't hold a candle to the advantages that dental implants provide. In addition to looking exactly like your old pearly whites, dental implants are also able to feel just as natural. Plus, they can last for 30+ years! We can go over the benefits of dental implants in Fort Worth in greater detail during your consultation, but here's a basic summary of how this treatment can improve your life:
Day-to-Day Benefits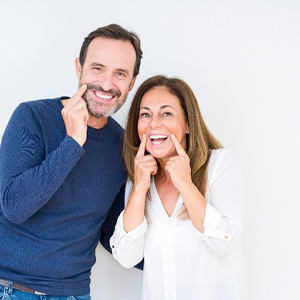 Many people who wear traditional dentures believe their prosthetics limit their ability to enjoy life to the fullest. Some of the lifestyle benefits they offer include:
Eat what you want – Because dental implants replace the teeth's roots underneath the gums, their biting force is comparable to that of your natural teeth. You'll be able to chew virtually any food, allowing you to maintain a nutritious diet.
Smile and speak confidently – The crown, bridge, or denture that goes on top of your implants will be custom-made to resemble the teeth you used to have. Your new teeth will also be anchored in your jaw, so you can smile and talk without worrying about them slipping out of place.
Take care of them easily – Bridges and dentures require you to purchase and learn how to use new cleaning products. For the most part, implant restorations can be cared for like real teeth.
Health Benefits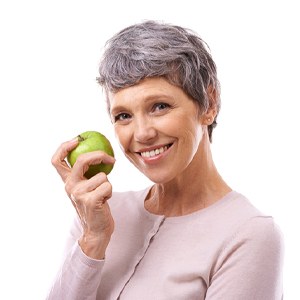 Dental implants in Fort Worth transform so much more than just your appearance. They actually improve your health in several ways:
Stimulating your jawbone – After you lose a tooth, the part of the jawbone it was once connected to loses support and deteriorates. Over time, this can lead to an increased risk of further tooth loss and gum disease, as well as an aged facial appearance. Luckily, dental implants stimulate blood flow to the jaw like real teeth do.
Preventing dental drift – If there's a gap left behind by missing teeth, the surrounding teeth will eventually drift into the empty space, causing all sorts of problems. Dental implants keep your remaining teeth where they belong.
Preserving your remaining teeth – Placing a bridge requires the two adjacent teeth to be filed down. Dental implants are self-supporting, so they let you retain more of your natural tooth structure.
Avoiding serious health conditions – Studies have shown that extensive tooth loss can increase your risk of cardiovascular disease, diabetes, and other health problems. Since dental implants mimic real teeth, it's reasonable to assume they could mitigate these risks.
Long-Term Benefits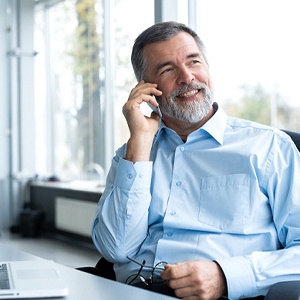 Once your implant dentist in Fort Worth places your final restoration, you can look forward to years and years of benefits. In fact, this solution has a success rate of more than 95%, even after more than a decade. Many patients are able to keep their dental implants for the rest of their life – it's easy since they require very little maintenance!
Dental implants can also save you money in the long run. Admittedly, they have a higher initial cost than dentures or bridges, but they should never have to be replaced. Other solutions require frequent repairs, adjustments, and replacements that compound their original lower price. This makes dental implants the more cost-effective solution!
Who Dental Implants Can Help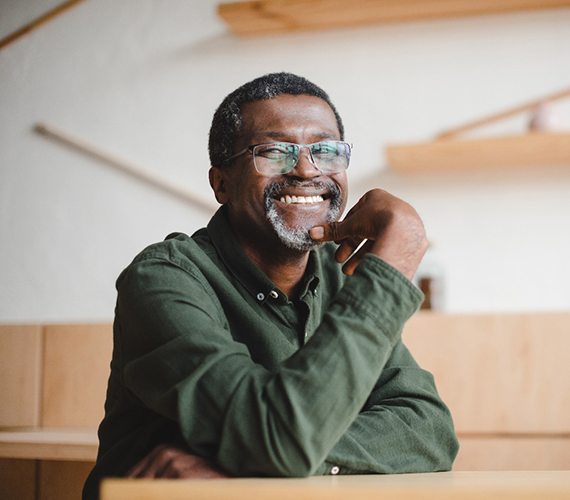 At Harris Parkway Dental Care, we believe that no smile is too far gone to be restored. In other words, whether you're missing one or all of your teeth, we can help you! Regardless of how many teeth you've lost, there's a dental implants solution that can give you back your smile and your confidence. When you come to our Fort Worth office, we'll evaluate you, discuss your needs and goals, and then put together a completely customized treatment plan.
Who is a Good Candidate for Dental Implants?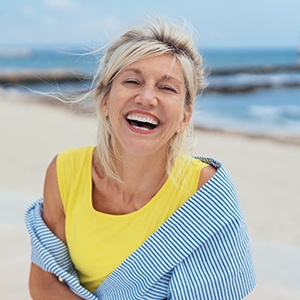 Missing 1 Tooth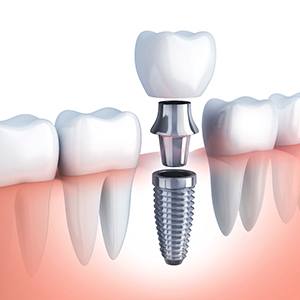 As you might imagine, to replace a single tooth, we surgically place one dental implant below the gumline and into the jawbone. We'll top it off with an abutment and finally, your customized dental crown. Once placed, your implant will keep surrounding teeth from drifting out of place to fill the gap. Notably, it does not require any of your existing tooth structure to be removed, like a dental bridge alone typically does.
Missing Multiple Teeth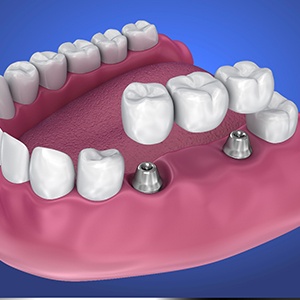 Instead of getting a longer traditional bridge that requires the alteration of your natural teeth in order to be placed, we can put two dental implants on either side of the gap in your smile. Once they've fused with your jawbone and we've placed the abutments, we'll be able to attach your customized dental bridge to complete your arch. Similarly, we can use just a few implants to retain a partial denture as well, according to your unique needs.
Missing All Teeth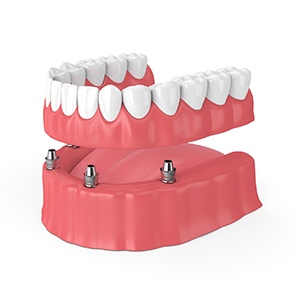 Even if you have no natural teeth left, you don't have to settle for an inferior smile. Rather than relying on denture adhesive and natural suction, we can secure dentures to anywhere from four to eight dental implants placed along your arch. Because they provide stimulation and blood flow to your jaw, you won't have to worry about your cheeks gradually beginning to look sunken-in due to bone deterioration, which commonly occurs with traditional dentures.
Understanding the Cost of Dental Implants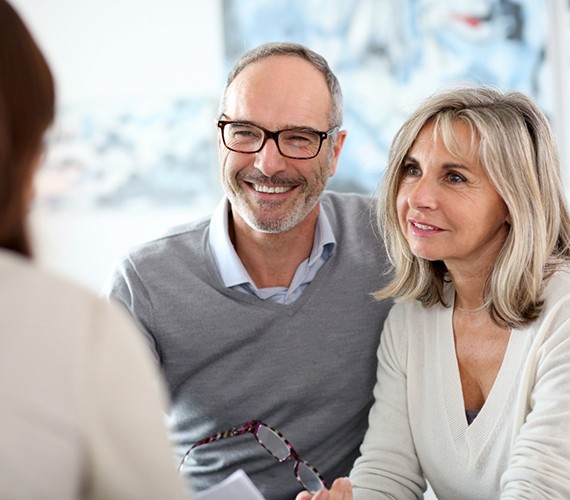 The dental implant process is custom-tailored to each patients' individual needs, which is why there's no singular set price for treatment. During your initial consultation, we'll determine how many implants need to be placed, what type of restoration you need, and other details that determine the cost of the procedure. Our team will then walk you through financial options available to you and answer any questions that you have.