Meet Your Friendly Dental Team – Fort Worth, TX
We Make
Dental Services Easy
While the dentists provide many dental services, they aren't able to serve you a positive dental experience entirely on their own. Our dental assistants, hygienists, and front office team ensure that all aspects of your visit are enjoyable, efficient, and smooth, whether it's your first appointment or your 50th. We hope that you take the time to get to know them on a first-name basis as they love getting to know patients just as much as they enjoy providing exceptional care.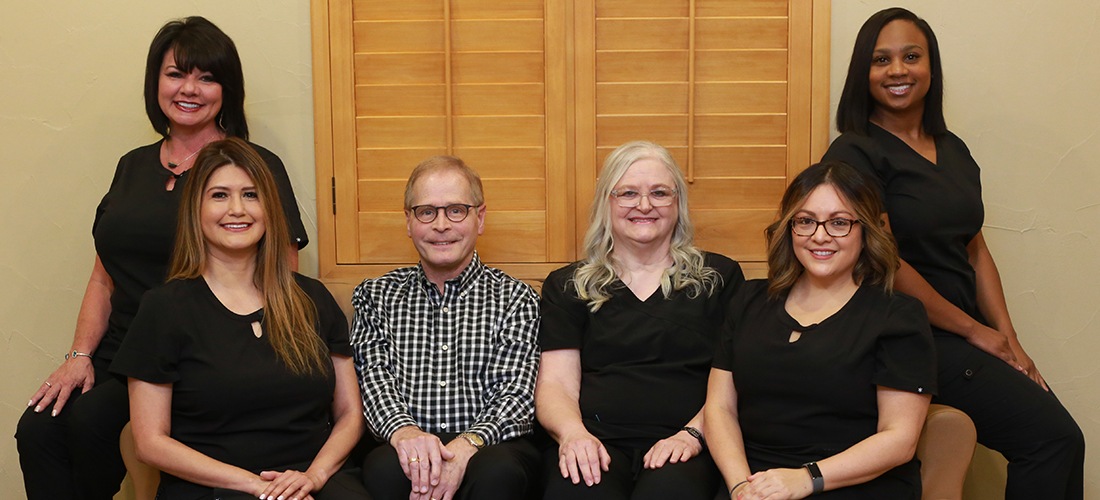 Jessica – Front Office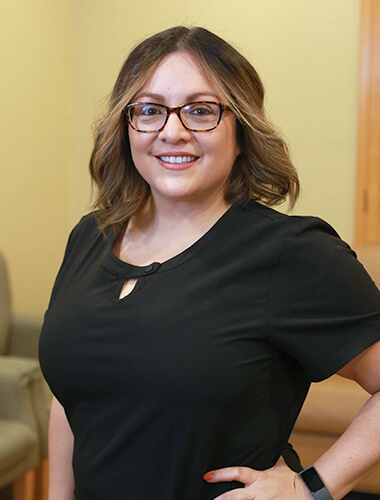 Jessica is from Irving originally, and she received her education from Masters Dental Care. In addition to her front office expertise, she is a Registered Dental Assistant with certifications in radiation and nitrous oxide. She's also bilingual! Today, her career in oral healthcare covers nearly two full decades. She feels very proud to work for a dentist who genuinely cares for other people – not just his patients, but his team as well. It's also nice to spend time with such a great team of people who all put the patient's best interests first. The environment at Harris Parkway Dental Care can't be beat in her eyes!
At home, Jessica is a wife and mother of two beautiful children. Her family loves God and other people very well. Outside of working hours, you can often find her working out, traveling, or hanging out with loved ones.
Tamey – Front Office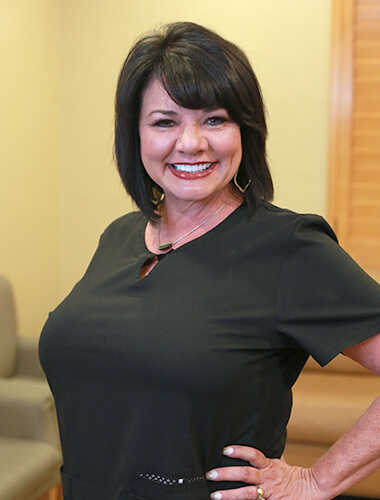 Originally from Mansfield, Tamey has been working in the dental world for well over 25 years, with most of that time spent right here at Harris Parkway Dental Care. She couldn't ask for a better dentist and coworkers!
Away from work, Tamey is married with one son, a daughter-in-law, and two grandchildren. Her favorite hobbies include reading, boating, and spending time with family and friends. She also loves the rodeo and bull riding – she's a true cowgirl at heart.
Courtney – Dental Hygienist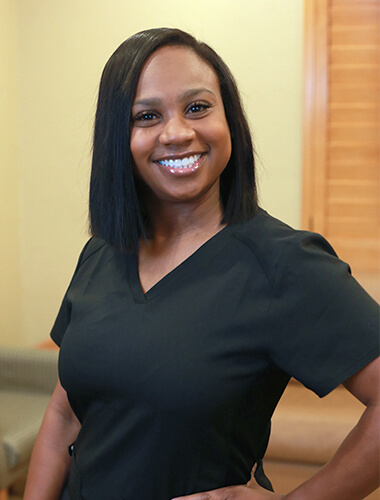 Courtney studied at Southern University at Shreveport and is certified in CPR and laser dentistry. She's currently been working in the dental world for a over a decade so far! Her favorite part of this job is the one-on-one interactions with patients by far. She's passionate about giving them the ultimate experience, especially people who have struggled with a fear of the dentist. By the time you leave her chair, you won't view oral healthcare the same way!
Originally from Shreveport, Courtney is the proud mother of a son. She spends her free time shopping, working out, running her business, and hanging out with loved ones.
Karen – Dental Hygienist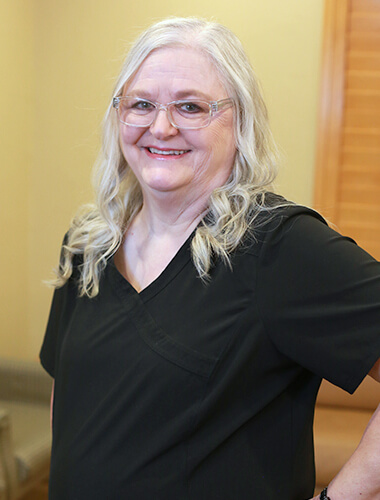 Karen's career in dentistry impressively covers over 45 years, with a majority of that time spent right here at our dental office. Originally from Mineral Wells, she is a Navy Veteran, a Registered Dental Hygienist, and certified in nitrous oxide. Today, she loves that her patients feel just like family!
Karen and her husband Rob have five children between them – one girl and four boys. They also have six grandchildren and one VERY spoiled Schnauzer. As for personal hobbies, she stays very active in her local quilt guild, creates T-shirts and various crafts with her vinyl cutting machine, and regularly bakes. She especially likes to make decorated sugar cookies and custom cakes.
Diana – Dental Assistant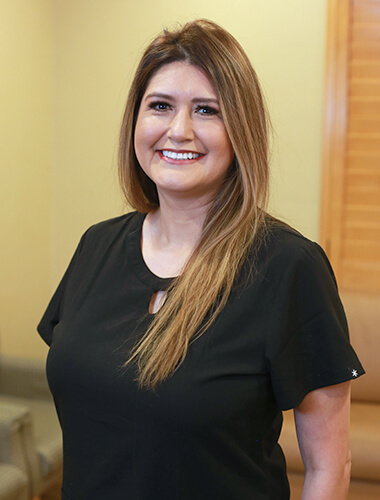 Diana's dental career spans over 25 years so far, with the last decade spent right here at our dental office. She was personally taught by her previous dentist and has advanced training in nitrous oxide and radiography. Today, she truly loves putting a smile on her patients' faces, helping people in need, and working alongside such a great doctor and team members.
A Fort Worth native, Diana and her husband have three beautiful girls and one beautiful granddaughter. Their tight-knit family always looks forward to sports and going to Comic-Cons! As for personal hobbies, she enjoys reading and spending quality time with loved ones. She's also a big animal-lover.
Shanon – Treatment Coordinator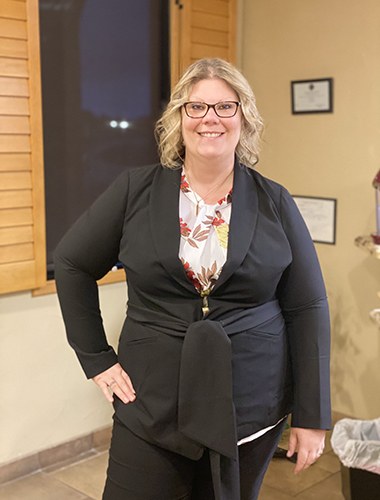 Shanon may be relatively new to our team, but she has more than five years of experience in the world of dentistry! She grew up in Maple Valley, WA and completed her studies at the University of Phoenix. For her, working with patients and providing the top-tier care they need is extremely rewarding, especially when it means finding solutions to obstacles that would've stood in their way.
Away from the office, Shanon loves spending time with her wonderful husband, her four boys, and her two Pomsky pups. As a new Texan, she enjoys exploring Fort Worth, watching football, and practicing her photography.